Welcome to the domain of


Christopha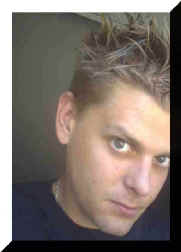 GREETINGS FROM I .... my name is Chris and I am 21 years old. I recently moved to Southern California from my home state of Texass (the extra "s" is a statement in itself) and I have no desire to ever move back! To those who have never visited this site before here is a brief overview of myself and my interests: I am A Gemini whose primary interests are: music, art, true crime, foreign film, anything related to horror and anime, 60's chicks, bizarre music and grindhouse cinema of the late 70s. I live w/ a very talented and charming man named John Aes-Nihil who is a archivist of Charles Manson, Mel Lyman and The Process Church of the Final Judgement, he is also the director of underground films (such as The Drift, The Manson Family Movies, The Ma Barker Story and Descent Into Glamour) you can visit his site by clicking here. I have a deep appreciation for things that are "off-limits" or misunderstood by mainstream society and if you take a look around my webpage you'll get a pretty good idea of just what I mean. I'm always up for meeting all kinds of people from all walks of life so if you enjoy my page feel free to drop me a line and tell me what you think! Ride the waves and enjoy!

First of all, I would like to start you on some musical narcotics known
as the discotequE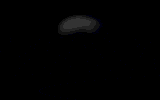 BE SURE TO CHECK OUT THE OFFICIAL BIZARRO MEDIA PAGE WHERE YOU CAN FIND THE BEST IN BAD TASTE AND MUCH MORE

El Propagando CafE and the brand spankin new Quintron and miss pussycat page
also check out HELTER SKELTER 2002

Check out my uncut uncensored Dragonball FANSUB PAGE where youll also find other cool anime films.

And before you jet, dont forget to look at my picture page, tis recently updated






Signmy Guestbook
OrRead my Guestbook